`
RESURRECTION SQUARE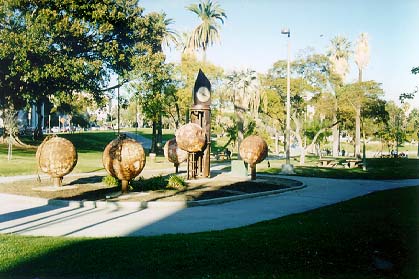 copyrighted material
all rights reserved
---
Rabbitrons and Rabbitron Propulsion are
trademarks of Pepebooks Productions
Pepebooks Incorporated
reg. TM pending
Pepebooks is a
multimedia
production
shop


.

.

.
.

.
.
.
.
RESURRECTION SQUARE
(An Epic Adventure Exploring)
GOT VOID? ENIGMATIZED?
Join Pepe's Search
See Life Thru Pepe's Eyes
Explore
.
.
www.resurrectionsquare.com
e-mail Pepe at pepe@pepebooks.com
---
.
.
DEAR CITIZENS OF THE SQUARE:
RESURRECTION SQUARE: EXODUS
This is Exodus. This is not Genesis, although inadvertently uploaded for a short period
of time. Sorry for the mixup, guys. If anyone received Genesis (copyright previous 2012), it will be
replaced free with Exodus (copyright 2012 ((when hard copy ceded))). It is an interesting note to reflect
upon that events are now wrenching torturously in disorder. Vacillation, accelerated and peaked
by fallen forces. Principles and values are swiftly losing relevance, as venomous "Etch-A-Sketch"
pontifications are cherished as beloved 2-FACE DOGMAS (ubiquitous and vociferous
manifestations delivering all placards in the Square WRONG, day to day to day).
An outcome of merciless flux.*
There are times when this is more apparent than real.
However. It is our new reality-- an uncertain progeny-seed of e-virtual stimulation
(S-R Bytes Universe) which we serve with a perniciously thriving compulsive idolatry.
In the still, with ears wide-open, it is manifest: ANGLE-IRON is on the move, now.
At a canter to a gallop.
============================================

5/12/12 w/bcc
<><><><><><>
*appendage 6/9/12
This consuming maelstrom of flux can often spawn
wicked infant seedlings of unpredictable chaos
(apparent in spontaneously eruptive deterministic
systems ((esp. involving highly-charged mirror image
mimicry)))
*2[although this paradigm can be reduced to all
levels with significant yield, it is important to
remember that its origin and roots force
dedication to global application.]
.
.
-
-
-
-
pepe@
resurrectionsquare.com
-
-
-
COPYRIGHTED MATERIAL
ALL RIGHTS RESERVED
=
---
.
.
.

.

---

.

==

==

---

***
***

RESURRECTIONSQUARE

PEPE JOSE MARIA de LAND-MARTIN

e-mail Pepe at pepe@pepebooks.com